Delivery Information
We Deliver international, Over 150 Countries World Wide.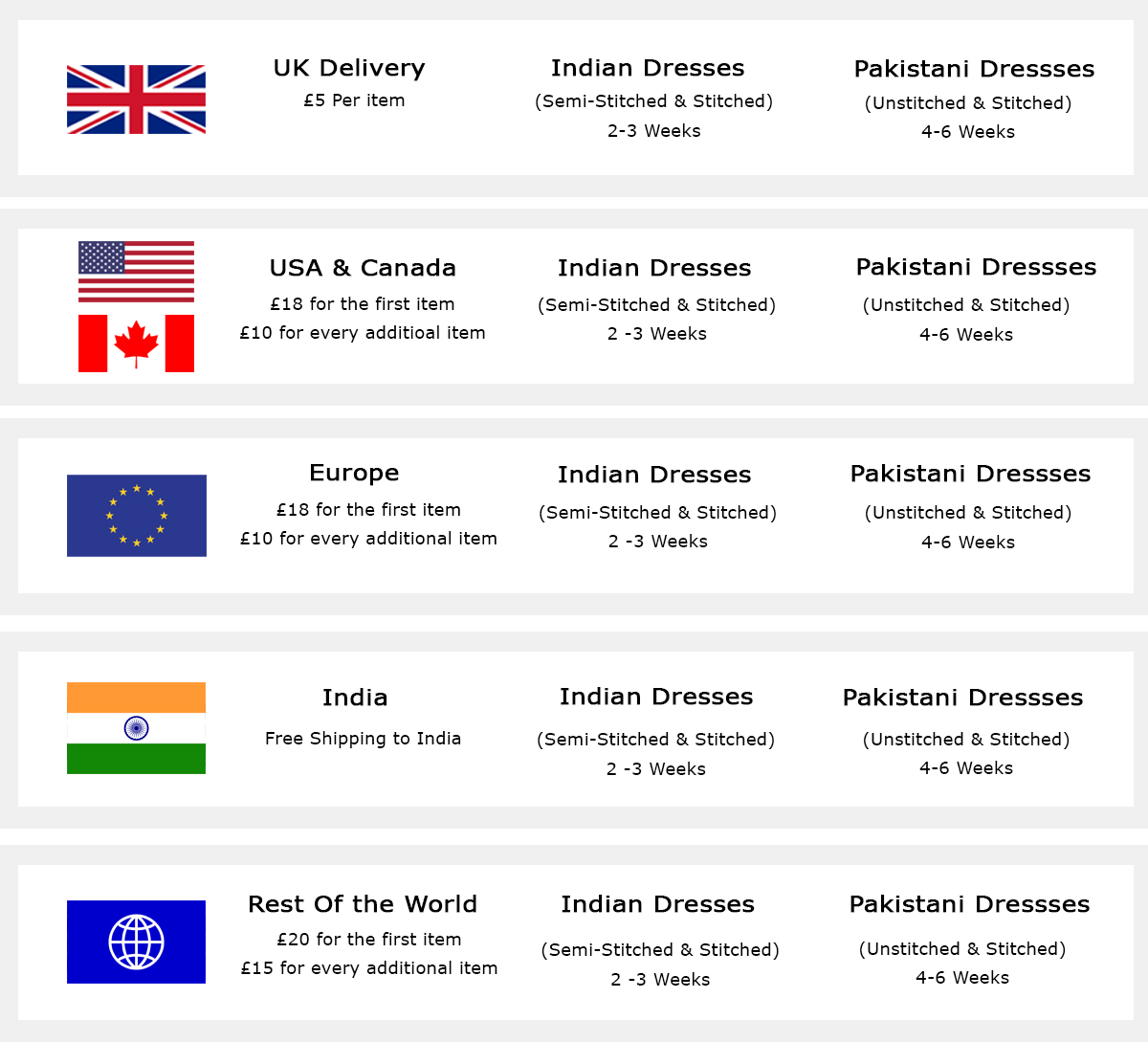 Express Delivery
Under certain circumstances, customers may need the outfit urgently. This kind of request is dealt with depending on stock availability. If you require the outfit urgently, please contact us and possible arrangements can be made for you.
Festive Seasons
Delivery times will be specified in busy periods such as Eid, Diwali or any other busy occasions; a notice for the delivery date changes will be announced on our website and social media sites.
Tracking Your Order
Once your item has been dispatched, the tracking details will be sent to you via email.
Taxes/ Custom or Duty Fees
Under any circumstances, Reeshma Ltd. is not liable for any custom/ tax or duty fees.
Warehouse Locations
Please note that we have two warehouse locations, one based in London and one based in India. Deliveries from both locations are common.
Contact Telephone Number
Please provide a contact telephone number in case we need to reach you to discuss anything particular, your order may be delayed otherwise.